Artificial Intelligence delivered
Practical AI, Real Results: Transformative AI Solutions That Drive Business Value
---
Explore the Boundless Potential of AI with Us
HMMC has been bringing machine learning models to production in enterprises since 2015. Leveraging this wealth of hands-on experience, we assist our clients in identifying unique opportunities where AI can deliver profound value to their business operations. Our focus is to deliver full-scale solutions that make our clients more productive and efficient.
Along this journey, we have several stage gates to make go/no-go decisions based on the results of the previous phases. This ensures that we only proceed to the next phase for the most promising solutions.
Discover the possibilities
Guiding You Through the AI Landscape
At the heart of every transformational AI solution lies the art of discovery. We assist you in identifying the possibilities of applying AI in your organization, helping you understand which data is valuable and assessing its quality. With our deep expertise, we can predict the probability of an AI solution resolving your problem.
Discover the potential of AI for your organization.
Evaluate data potential and quality
Identify AI opportunities
Assess feasibility
Measure What Matters
Drive Meaningful Business Value
Identifying the right metrics is a key step towards unlocking the real value AI can bring to your organization. Our focus isn't just about deploying cutting-edge AI technology, but it's about making sure that this technology creates tangible, bottom-line benefits.
Let's start defining the right metrics that will drive business value for your organization.
Identify impactful business KPIs
Map these KPIs to AI metrics
Create tangible benefits
Prototyping: Tangible AI Solutions to Illuminate Your Business Path
Bringing AI to Life with Effective Prototypes
Post the AI discovery phase and metric/KPI definition, we dive into prototyping. Here, we create a prototype to validate the viability of your AI solution, offering a tangible demonstration of its potential performance. This crucial step provides insights and confidence before full-scale implementation. Our vast experience in this space allows us to pick the most promising model candidates to evaluate.
Validate solution viability
Indicate performance potential
Deliver key insights
Implementation: End-to-End AI Solution Deployment
Integrate AI into Your Operations
Of course, we don't stop at prototyping, rather we excel at implementing comprehensive AI solutions from start to finish. Our solutions interface with your existing enterprise infrastructure and tap into currently existing services. Where necessary, we develop new user interfaces for human-in-the-loop setups or push intelligence directly into existing backend systems.
Integrate with existing systems
Deploy complete AI solutions
Enhance operational processes
Scale-Out: Expanding AI Solutions Across Your Global Enterprise
AI Solutions That Grow With Your Business
When it's time to scale, we're there to assist. We enable the expansion of the AI solution across your global enterprise, adapting it to other geographies as necessary. This ensures your solution is as versatile as it is powerful.
Implement enterprise-wide AI solutions
Adapt for other geographies
Knowlegde Transfer, user onboarding
Support: Consistent and Proactive AI Solution Support
Maintaining AI Excellence
We believe in lifetime support for our AI solutions. We constantly monitor performance, swiftly react to model drift, and implement feedback loops to continually refine the models over time. This ensures your AI solution remains an effective, evolving tool in your enterprise arsenal.
Monitor solution performance
Keep models up to date
Ensure SLA's are met
---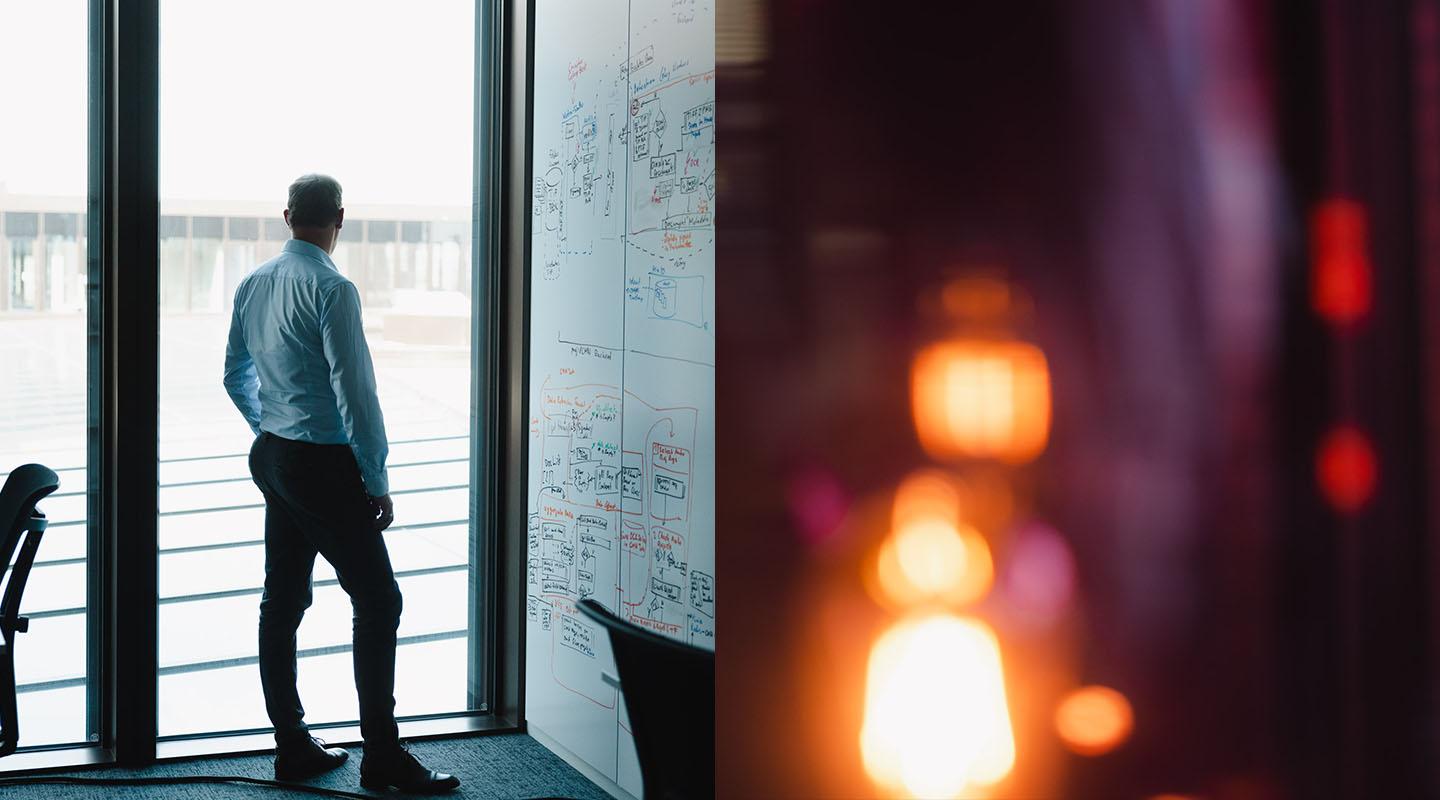 ---
Real-World Transformations: Our AI Success Stories
Experiencing is believing. Dive into our comprehensive case studies showcasing the real-world applications and transformative impact of our AI solutions.
Discover how we've successfully driven transformation across industries, pushing the boundaries of what's possible with AI. These case studies offer a glimpse into our hands-on, value-driven approach and dedication to implementing and supporting AI solutions that deliver real business value.
With state-of-the-art deep learning models and high-throughput software pipelines to process thousands of documents per day in near real-time HMMC is making our customer more efficient and enables better service to patients.
In a sector dominated by outdated communication methods, a leading U.S. healthcare provider embarked on a digital transformation journey. The company, processing millions of faxes, and medical records annually, partnered with HMMC's team to leverage the power of data and AI.
The team developed an AI application capable of processing millions of pages per month in near real-time. This innovative solution significantly cut down on operating costs by automating data entry and decision-making processes.
Natural language processing methods combined with state of the art vision transformer models allowed us to reach levels of accuracy surpassing those of humans.
5 % improvement for a pan-european logistics fleet
Our technology combines vehicle telemetry data with an advanced machine learning algorithm to help drivers achieve better fuel economy resulting in reduiced CO2 emissions and massive cost reductions.
A leading industrial gas company has made significant strides in reducing fuel consumption by leveraging an innovative AI tool. This tool focuses on fuel efficiency by analyzing data collected by onboard computers and logistics systems. The AI tool identifies factors that drivers can influence to improve fuel efficiency, providing a fair and accurate assessment of their performance.
The implementation of the AI tool was carried out by HMMC in close cooperation with the customers data science and IT teams. HMMC implemented the customers model in an end-to-end training and scoring pipeline running in a Kubernetes cluster. The team integrated the AI tool with existing logistics planning and scheduling systems, creating a machine-learning scoring engine that provides immediate feedback to drivers on their driving behavior within the context of a specific trip.
The tool considers everything from seasonal factors and vehicle status to road type and traffic situation, allowing for a completely fair assessment. HMMC continues to support the rollout of this transformative tool across new geographies in Europe and beyond, contributing to significant improvements in fuel economy and a reduction in CO2 emissions.
A leading industrial gases company embarked on an ambitious project to optimize their processing plants' operations using artificial intelligence. The company's digital team aimed to enhance the efficiency of over a thousand production plants globally. The challenge was to automate control systems and optimize plant operations.
HMMC played a crucial role in this transformative project. While the AI model development was driven by another partner, HMMC was responsible for interfacing these models with the industrial control systems. HMMC provided monitoring tools and support in securing the infrastructure used for deploying the system. In addition, HMMC supported the data science team by participating in model development as needed. The result of this team effort was a a working reinforcement learning system designed to optimize plant operations by making them more efficient through intelligent AI controls. This system learns the behavior of the company's plants and determines how to set the controllers to achieve maximum efficiency while reducing maintenance efforts. The successful implementation of this system has led to plans for further rollouts.
---
Image
Let's talk
Now that you know a little more about us, let's talk about what we can do to benefit your business. And if you're like-minded digital explorer looking for a warm and welcoming team, let's talk about the possibility of adding your skills to our toolbox.
Contact us